Casting Out Demons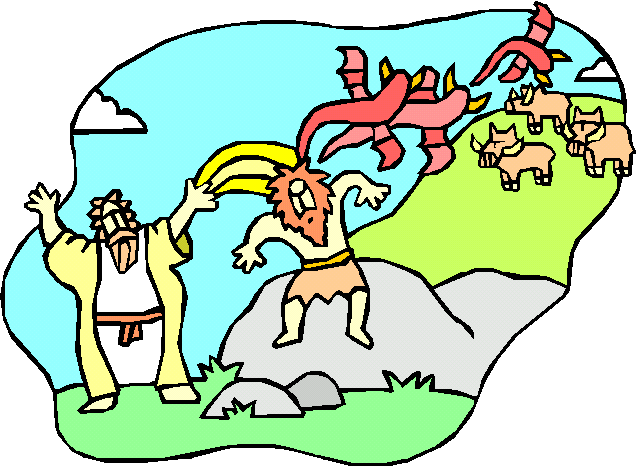 As you go, preach this message: 'The kingdom of heaven is near.' Heal the sick, raise the dead, cleanse those who have leprosy, drive out demons. Freely you have received, freely give. Matt 10:8

Jesus knew their thoughts and said to them, "Every kingdom divided against itself will be ruined, and every city or household divided against itself will not stand. If Satan drives out Satan, he is divided against himself. How then can his kingdom stand? And if I drive out demons by Beelzebub, by whom do your people drive them out? So then, they will be your judges. But if I drive out demons by the Spirit of God, then the kingdom of God has come upon you. "Or again, how can anyone enter a strong man's house and carry off his possessions unless he first ties up the strong man? Then he can rob his house. Matt 12:25-29

Jesus healed many who had various diseases. He also drove out many demons, but he would not let the demons speak because they knew who he was. Mk 1:34

He appointed twelve—designating them apostles—that they might be with him and that he might send them out to preach and to have authority to drive out demons. Mark 3:14-15

Calling the Twelve to him, he sent them out two by two and gave them authority over evil spirits. These were his instructions: "Take nothing for the journey except a staff—no bread, no bag, no money in your belts. Wear sandals but not an extra tunic. Whenever you enter a house, stay there until you leave that town. And if any place will not welcome you or listen to you, shake the dust off your feet when you leave, as a testimony against them." They went out and preached that people should repent. They drove out many demons and anointed many sick people with oil and healed them. Mark 6:7-13

And these signs will accompany those who believe: In my name they will drive out demons; they will speak in new tongues; they will pick up snakes with their hands; and when they drink deadly poison, it will not hurt them at all; they will place their hands on sick people, and they will get well." Mark 16:17

When Jesus had called the Twelve together, he gave them power and authority to drive out all demons and to cure diseases, and he sent them out to preach the kingdom of God and to heal the sick. He told them: "Take nothing for the journey—no staff, no bag, no bread, no money, no extra tunic. Whatever house you enter, stay there until you leave that town. If people do not welcome you, shake the dust off your feet when you leave their town, as a testimony against them." Luke 9:1-5

But if I drive out demons by the finger of God, then the kingdom of God has come to you. Lk 11:20

When God created the World, he gave man dominion over the environment and all the creatures in it (Genesis 1:28)

When man listened to Satan and disobeyed God, man gave his authority to Satan (Romans 6:16 John 8:34)

The sinful nature was injected into man when he ate of the tree of knowledge of good and evil. (Genesis 2:17 Genesis 3:5 Genesis 4:7)

Adam's disobedience brought sin and death into the world ( Romans 5:12)

Jesus came to redeem us back from the Devil and reconcile us back to God (Romans 5:10 Romans 6:14)

He came to set us free from sin (John 8:36 Rom 8:1-3)

When we turn to God, Jesus puts his Spirit in us and the sinful nature is put to death (Rom 8:3-17)

Jesus casts out evil spirits by the Power of God. (Matt 12:28 Mark 1:34 Luke 11:20)

All believers now have the Authority to Cast out Demons (Matt 10:8 Mark 3:14-15 Mark 16:17 Luke 9:1)
Casting Out Demons
Demons can be defined according to the manifestations & behaviours they produce
Demons are harmful and destructive to their host and/or other people with whom the host interacts
Demons usually gain entry by deceiving their Host
Demons sometimes indwell their host with the host's full knowledge
(generally the host gains some advantage from this sort of demon; the host is being ruled by his sinful nature and is fully responsible for his actions)
| | | | | |
| --- | --- | --- | --- | --- |
| Religious | | False Religions | Crime | Substance abuse |
| Paranoia | Self Mutilation | Suicide | Delusions | Gambling |
| Adultery | Rape | Incest | Homosexuality | Pedophilia |
| Grandiose | Divorce | Pornography | Lazy | Terrorist |
| | | Controlling | Racist | Prejudice |
| Seduction | War | Ambitions | Personality Disorders | Traditions |
| Abuse | Tempting | Insecure | Jealous | Perversions |
| Prostitution | Persecuting | Phobias | Obsessions | Anxiety |
| Addiction | Purposelessness | Hopelessness | Failure | Insignificance |
| Hatred | Unforgiveness | Murder | Theft | Destruction |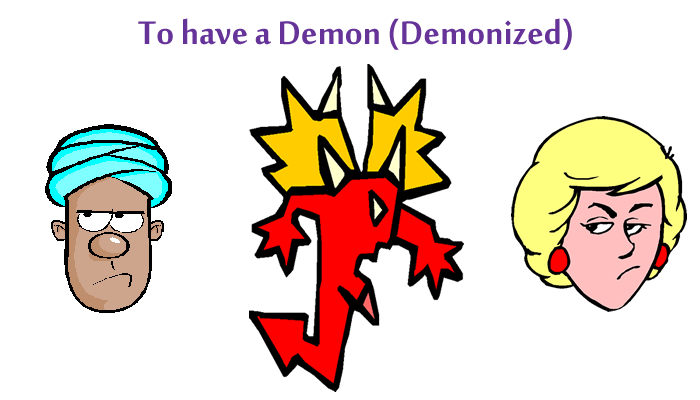 Demons must be distinguished from the Sinful Nature
The sinful nature is demonic in origin. It was injected into us when Man fell in the Garden of Eden.

Our sinful nature is part of who we are (if we are not saved).

When we are Born Again, the sinful nature is put to death.

If we are ruled by the sinful nature, we may consciously allow demons to dwell within us. We will not want them to be cast out.

Nevertheless, people with the sinful nature can still be deceived by an evil spirit that wants to torment them

Children, people with a low IQ and people with brain dysfunction are more susceptible to demons as they are more likely to be deceived

On the other hand, it is easier to cast demons out of children (if they trust you)

If we are Born Again and have put to death the sinful nature, Demons can only live in us by deceiving us.

Once they are exposed, they will need to leave if we do not want them to stay.

Demons can only live in a person if the person allows it.
Distinguishing demons from the Sinful Nature (flesh)
In contrast to demons, the desires of the flesh are willful and are not the result of being deceived




| | | | | |
| --- | --- | --- | --- | --- |
| Pride | Greedy | Spiteful | Idolatrous | Unholy |
| Selfishness | Rebellious | Disrespectful | Promiscuous | Evil |
| Lustful | Lying | Distrusting | Adulterous | Controlling |
| Disobedient | Deceitful | Unfaithful | Dependant | Territorial |
| Classy | Hateful | Covetous | Avoidant | Possessive |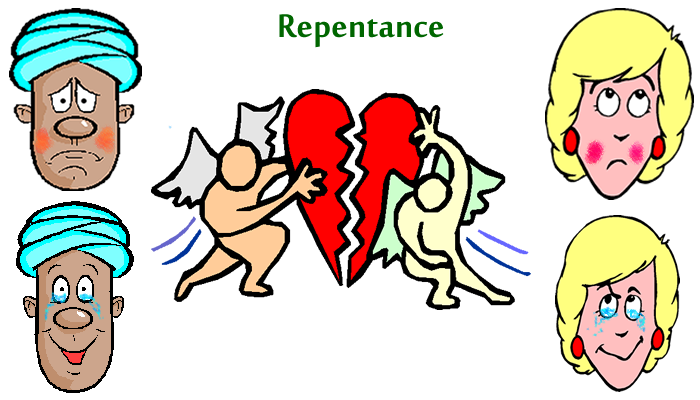 CASTING OUT DEMONS
We can cast out demons by Confronting them with God's Word

Demons need to be confronted

They recognise the authority of the Believer who is standing on God's Word

We need to confront their lies and tell the evil spirit to GO

If we want to help the person with the demon then we must do it with their permission

They need to know that we are not rejecting them but the evil spirit within them

When we tell the evil spirit to GO, the person with the demon needs to decide whether to let go of the demon or keep it

To expell a demon, we need to clearly define it, isolate it and expose it

We should confront the underlying belief that is producing the behaviour or emotions (undesirable manifestations)

We must protect ourselves and others in our care

We must not allow demons in other people to violate our boundaries or those of others

When confronting a demon we need to be careful not to be deceived by the demon ourselves otherwise the demon could enter us

Training and experience is very useful when confronting demons and identifying the false belief

It is not always clear what the underlying belief is that is producing the manifestation of the demon

If we cannot cast the demon out, then we must bind it so that the person with the demon cannot cause any harm to others or themselves

This involves imposing limits on the manifestation (the harmful behaviour or emotion) without understanding and confronting the belief that is producing it

If we cannot cast out a demon, it is possible there is no demon there and maybe it is us who have the demon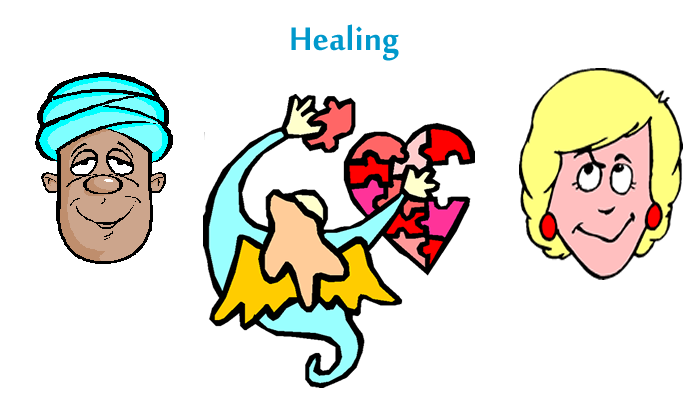 The Doctrine about Demons
WHEN DEMONS INHABIT A PERSON, THAT PERSON IS SAID TO "HAVE EVIL SPIRITS" OR TO "BE WITH EVIL SPIRITS" OR TO "BE POSSESSED BY DEMONS"
THE WORD THAT IS COMMONLY TRANSLATED AS "POSSESSED" IS THE GREEK WORK "DAIMONIZOMAI"
MANY GREEK AUTHORITIES BELIEVE THAT THIS WORD SHOULD BE TRANSLATED AS "DEMONIZED" OR "HAVE DEMONS
CHRISTIANS CANNOT BE DEMON POSSESSED IN THE STRICT SENSE OF THE WORD BUT IT IS POSSIBLE FOR A CHRISTIAN TO HAVE A DEMON
IF A PERSON IS RULED BY A DEMON THEN THEY CANNOT BE A CHRISTIAN
TO BE A CHRISTIAN, CHRIST MUST BE LORD OF YOUR LIFE
WHEN IT COMES TO SOMEBODY WHO HAS GIVEN THEIR LIVE TO CHRIST, DEMONS CAN BE CONSIDERED TRESPASSERS
DEMONS MAY BE ABLE TO INFLUENCE A CHRISTIAN, BUT THEY CANNOT RULE THEM
WHEN 'GOOD PEOPLE' DO 'BAD THINGS', SUSPECT A DEMON
('GOOD PEOPLE' ARE THOSE WHO LOVE GOOD AND HAVE REPENTED OF THEIR SIN AND HAVE PUT THE SINFUL NATURE TO DEATH - IT DOES NOT MEAN THEY HAVE NOT SINNED)
DEMONS CANNOT LIVE IN A PERSON WITHOUT THEIR PERMISSION
DEMONS TEND TO GAIN ENTRY BY DECEIVING THE HOST
CHILDREN & PEOPLE WITH BRAIN DYSFUNCTION OR IMPAIRMENT ARE MORE LIKELY TO BE DECEIVED
ADULTS WITH BIZZARE DEMONIC MANIFESTATIONS OFTEN TURN OUT TO HAVE BRAIN DYSFUNCTION WITH A PHYSICAL OR A GENETIC BASIS
IF SOMEBODY HAS GIVEN THEIR LIFE TO CHRIST AND THEY ARE CONTROLLED BY THE SPIRIT, DEMONS CAN ONLY LIVE IN THAT PERSON BY DECEIVING THEM
IF THE LIE IS EXPOSED AND CHRIST IS RULING THEIR LIFE, THE DEMON WILL USUALY HAVE TO GO (UNLESS THE HOST IS IMPAIRED BY BRAIN DYSFUNCTION AND THEY CANNOT SEE THAT THERE IS A CONFLICT)
IF AN EVIL SPIRIT RULES A PERSON'S LIFE, THEY MAY NOT WANT A DEMON TO LEAVE EVEN WHEN IT IS EXPOSED
DEMONS DO NOT CARE ABOUT THE PERSON IN WHOM THEY LIVE
DEMONS WILL ULTIMATELY BRING PAIN DESTRUCTION AND DEATH TO THOSE IN WHOM THEY DWELL
GOD MUST OPEN THE EYES OF THE PERSON SO THAT THEY CAN SEE THE DECEPTION

WHILE THE BIBLE IS THE GOLD STANDARD FOR DETERMINING WHAT IS GOOD AND BAD, PEOPLE MUST STILL BE OPEN TO HEAR WHAT IT SAYS AND THEY MUST RECOGNISE IT'S AUTHORITY

AS LONG AS THE INHABITED PERSON IS FIRMLY COMMITTED TO JESUS, THE PERSON WILL HAVE NO PROBLEM EVICTING THE SPIRIT THAT IS PROVEN TO BE EVIL

THE DANGER IS WHEN A PERSON IS NOT FIRMLY COMMITTED TO JESUS OR IS NOT CONVINCED ABOUT THE INFALABILTY OF THE BIBLE

IN THIS SITUATION, THE PERSON MAY DECIDE TO KEEP THE DEMON INSTEAD OF CHRIST

WHEN WE CONFRONT AN EVIL SPIRIT, THE OBJECTIVE IS TO FREE THE PERSON INHABITED BY THE DEMON FROM THE DEMON'S GRIP

IF WE FAIL TO CAST A DEMON OUT, IT MAY MEAN THAT THE PERSON IS TRUELY DEMON POSSESSED AND DOES NOT WANT THE DEMON TO GO AND THAT WE HAVE NOT USED THE WORD OF GOD EFFECTIVELY

SOMETIMES DEMONS CAN TELL THE PERSON NOT TO LISTEN

DEMONS CAN BLIND PEOPLE TO THE GOSPEL

IF THE PERSON REALLY DOES LOVE EVIL OR HAS BEEN TOTALLY BLINDED BY SATAN THEN YOU WILL NOT BE ABLE TO CAST THE DEMON OUT

IN THE LATER TIMES, SOME SHALL DEPART FROM THE FAITH GIVING HEED TO DECEIVING SPIRITS AND THE DOCTRINE OF DEMONS

IT IS ONLY POSSIBLE TO CAST A DEMON OUT IF THE PERSON IS WILLING TO LET YOU SPEAK INTO THEIR LIFE

IF THEY TRUST YOU OR RECOGNIZE YOUR AUTHORITY AS A BELIEVER THEY MAY LISTEN TO YOU

IF THEY ARE NOT OPEN TO WHAT YOU HAVE TO SAY THEN YOU WILL HAVE A LOT OF TROUBLE CONVINCING THEM THAT THEY HAVE A DEMON

PEOPLE WHO ARE BEING TORMENTED BY A DEMON ARE MORE LIKELY TO BE OPEN TO WHAT YOU HAVE TO SAY

WHILE SATAN OPPOSES THE KINGDOM OF GOD AND SENDS OUT DEMONS TO INFLUENCE PEOPLE, THE DEVIL IS NOT OMNIPRESSENT AND SO HIS DEMONS ARE NOT AS CO-ORDINATED AS WE MIGHT THINK

WHILE ALL DEMONS OPPOSE THE WILL OF GOD, SOMETIMES THEY OPPOSE EACH OTHER

DEMONS DO NOT ALL HAVE THE SAME AGENDA: THE RESULT IS CHAOS

DEMONS SOMETIMES FIGHT FOR THE RIGHT TO OCCUPY THE SAME HOST: THE RESULT IS CONFLICT

(THERE IS ALSO A CONFLICT WHEN ANGELS AND DEMONS FIGHT TO OCCUPY A PERSON)

WHENEVER THERE IS A CONFLICT, THE HOST EXPERIENCES STRESS AND HAS TO DECIDE WHICH SPIRIT TO KEEP

WE SHOULD ALWAYS BEAR THIS IN MIND WHEN WE TRY TO HELP SOMEBODY

WE SHOULD ALWAYS ACT IN LOVE

OUR LOVE WILL HELP PEOPLE DECIDE WHAT SPIRIT IS RIGHT OR GOOD FOR THEM

A HOUSE DIVIDED AGAINST ITSELF CANNOT STAND. THIS IS ONE REASON THAT SATAN WILL NOT WIN

WHILE SOME DEMONS CONFLICT WITH EACH OTHER, OTHERS SEEM TO WORK TOGETHER WELL TO ACHIEVE SATAN'S AGENDA. IT IS NOT UNCOMMON TO SEE CERTAIN DEMONS CLUSTERED TOGETHER

Brain Dysfunction

Brain dysfunction makes people more vulnerable to demons particularly if it affects reasoning or reality checking mechinisms (discernment / insight).

Demons are very common and most people entertain false beliefs at various times in their life without having any brain dysfunction.

What we believe can affect our emotions, attitude and behaviour.

(common manifestations of demons include mild depression, suicidal ideation, anxiety, various personality traits, morality issues, false religious beliefs etc)

Demons can be very subtle and quite convincing.

If they told obvious lies, they would never get in.

Subtle demons, therefore, attack normal people with normally functioning brains.

Usually, is only where there is brain dysfunction that these obvious (extremely bizzare) demons manage to get hold of a persons life. (bizzare delusions / psychosis)

When there is brain dysfunction, people are more likely to be deceived.

People with brain dysfunction can have quite bizzare delusions as a result of unchecked reasoning and false beliefs introduced by demons.

When the brain dysfunction improves, the person is able to discern properly again and the more extreme (bizzare) demonic manifestations disappear.

There are many types of brain dysfunction and a multitude of causes.

Some types of brain dysfunction involve consciousness, orientation, memory, reality checking, reasoning, intelligence, memory, sequencing, specific cognitive functions (such as reading maths and spatial awareness), language, affect, emotions, attention, sensory interpretation, decision making, insight, discernment etc

The causes of brain dysfunction are many and varied. Some examples include drugs, diseases with a genetic basis (schizophrenia, huntingtons, alzheimers), diseases of the brain (stroke, lupus, tumors, MS, epilepsy), biochemical disturbances, hormonal disturbances, brain damage

Some types of brain dysfunction can be treated or cured with modern medicine.

Drugs are often used by doctors to correct or improve brain dysfunction (eg antipsychotics, antidepressants, anticholinergics)

Drugs are sometimes used to suppress unpleasant emotions and pain without correction of the underlying problem (opiates, benzodiazepines eg valium)

People sometimes try to medicate themselves with street drugs (nicotine, alcohol, marijuana, amphetamines, heroin, cocaine) which can have serious side effects or make things worse, even causing death

Street drugs often cause brain dysfunction or trigger, exacerbate or unmask a underlying latent problem. People who use street drugs often have demons.

For some types of brain dysfunction, there is no cure or treatment and it would require a miracle for the person to get better.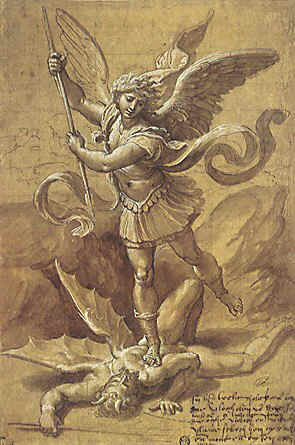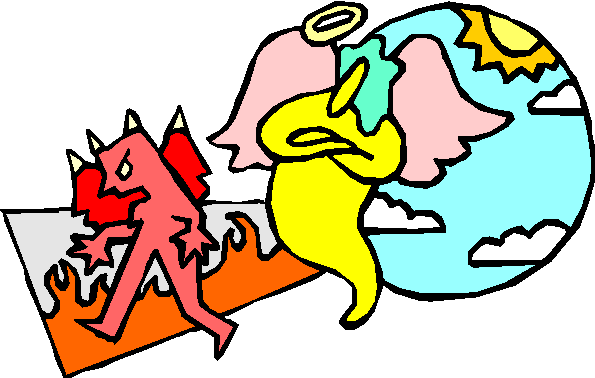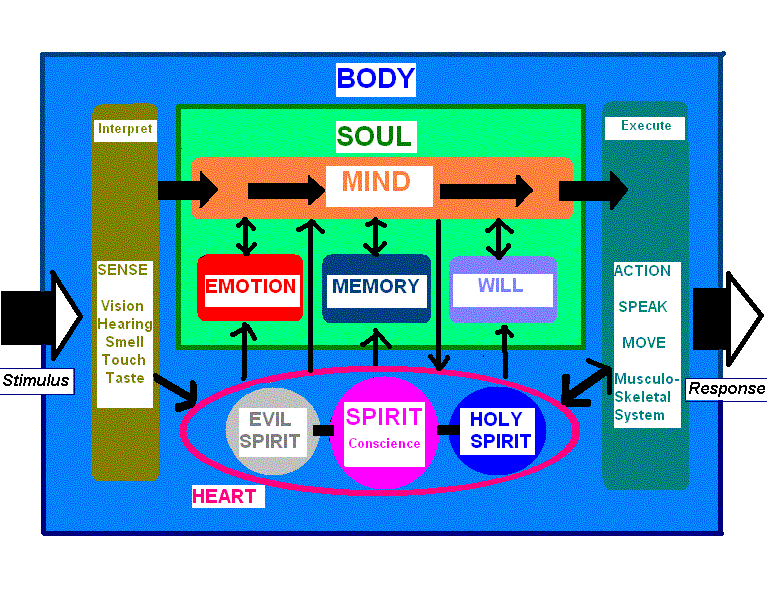 Breaking Generational Curses
The Wicked will continue to be Wicked
If your Brother Repents, Forgive Him
Forgiveness is as much for the Abuser as it is for the Abused
The Abused can become Abusers if they Don't Forgive
Forgive or you won't be Forgiven
You are possessed by the one you Love
God will Give you the desires of your heart