Reward of Believers

Blessed and holy are those who have part in the first resurrection. The second death has no power over them, but they will be priests of God and of Christ and will reign with him for a thousand years.

Exit Babel Fish Translation before clicking view button

Click view buttons to read bible verses (Choose language in next step)

Select Language and version from list - then click "update"
Gen 15:1 1Sam 24:19 Job 34:33 Psa 17:14 Psa 62:12 Prov 19:17 Prov 25:22 Isa 40:10 Isa 49:4 Isa 61:8 Isa 62:11 Jer 17:10 Jer 32:19 Ezek 29:20

Mat 5:12 Mat 5:46 Mat 6:1 Mat 6:2 Mat 6:4 Mat 6:6 Mat 6:18 Matt 10:40-2 Mat 6:16 Mat 16:27 Matt 25:14-30 Matt 25:31-46 Mark 9:41-2 Luke 6:20-38 Luke 19:12-27 1Cor 3:9-15 2Cor 5:10 Eph 6:8 Col 3:23-4 Heb 11:26 Rev 22:12
AT THE JUDGMENT SEAT OF CHRIST - THE BELIEVERS ARE JUDGED FOR WHAT THEY HAVE DONE WHILST IN THE BODY OF CHRIST
Rom 14:10 2Cor 5:10 Rev 11:15-19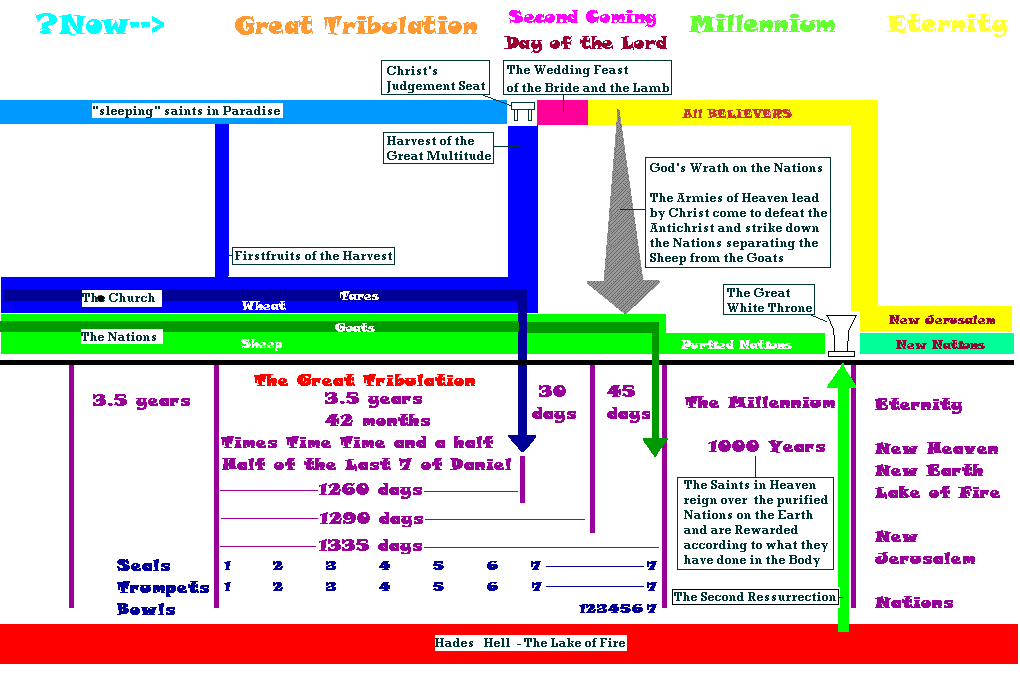 WE WILL ALL AWAKE TO SOMETHING - WILL IT BE EVERLASTING LIFE OR EVERLASTING CONTEMPT?
Daniel 12:1-13

Those who are raised at the first resurrection will receive eternal life. Jesus will reward us according to what we have done in the body

Those who are raised after the millennium will be judged at the Great White Throne. If their names are not in the Lamb's book of life, they will be thrown into the lake of fire.
SOME OF US WILL STILL BE ALIVE AT THE COMING OF OUR LORD

1Cor 15:51-52 1Thes 4:13-18

This verse tells us that we will all reign with Christ when he redeems us from the earth at his second coming. (We must stand firm until the end.)